Our thanks to everyone who celebrated – whether in person or online – the end of the academic year with us on Friday, for joining us on this short but satisfying intellectual, musical and culinary experience, and for commemorating the first Yahrzeit of Prof. Ada Rapoport-Albert, z"l. Congratulations to Mira Żelechower – Aleksiun, Lev Stern, Wojciech Myślecki – our newly-minted "Friends of Wrocław Jewish Studies" – for their generous support in shaping the image of Jewish Studies at the University of Wrocław.
Take a moment to watch a short
film
created by Aleksandra Dziula to mark the opening of the glorious new Prof. Ada Rapoport-Albert reading room.
A few photos from a very eventful and fun day.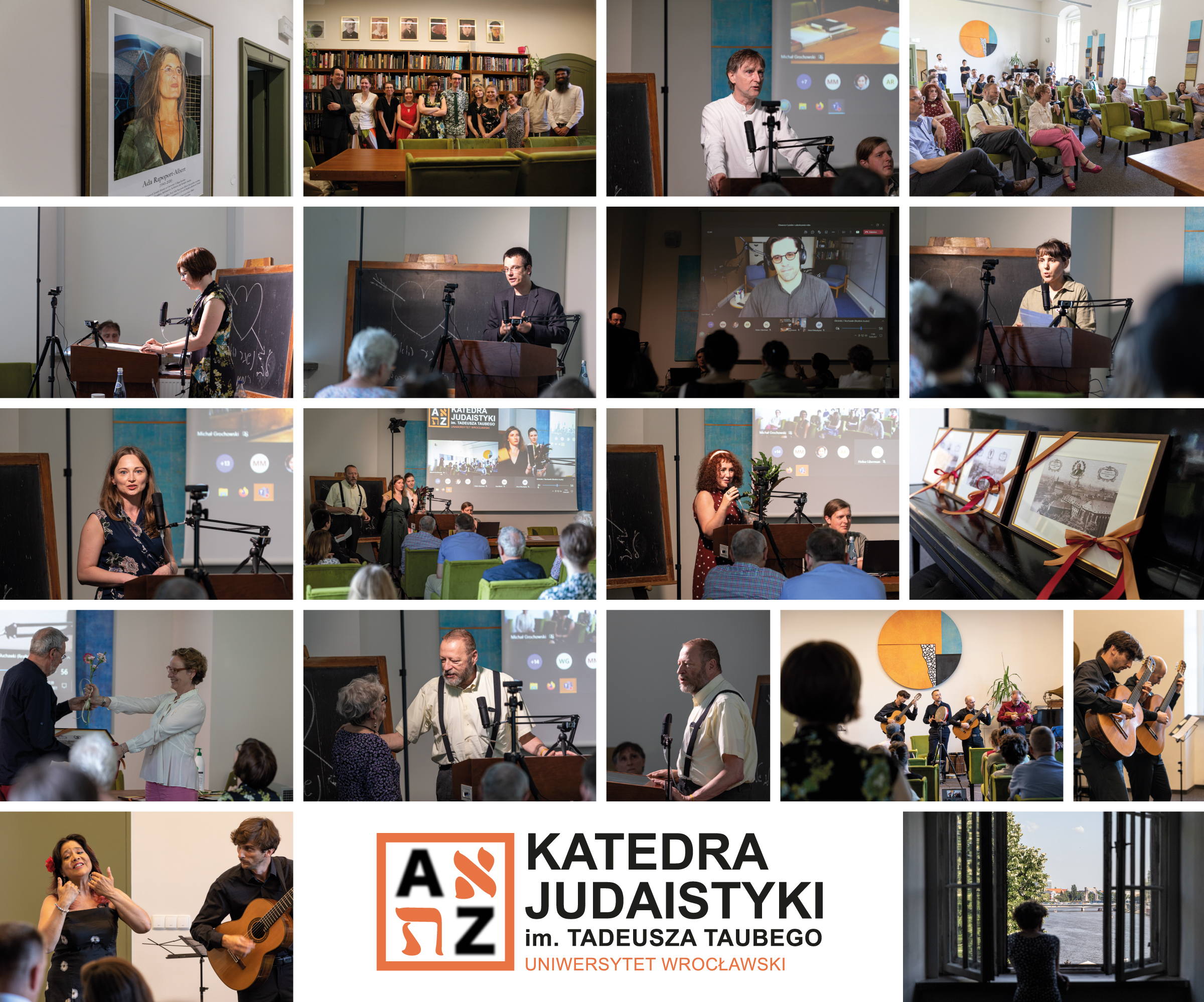 Photos by Dominika Hull, except for the group photo by Leszek Kwiatkowski